Alexandria Area Improvements
ALEXANDRIA, INDIANA
The Alexandria Area Improvements are necessary to upgrade the local electric transmission system in north central Indiana. The approximately $90 million project provides additional capacity and reliability needed for economic development to thrive in the area. The improvements enhance Indiana Michigan Power's (I&M) ability to continue to provide reliable, affordable energy to customers.
Project components include:
Constructing approximately 10 miles of new 69-kV transmission line
Constructing approximately 15 miles of new 138-kV transmission line
Upgrading approximately 6 miles of existing 34.5-kV transmission line to 138-kV
Upgrading approximately 4 miles of existing 34.5kV transmission line to 69-kV
Retiring approximately 30 miles of 34.5-kV transmission line
Building two new substations (Aladdin and Makahoy)
Retiring two existing substations (Alexandria and Mullin)
Deer Creek to South Summitville
FORT WAYNE, INDIANA
Indiana Michigan Power (I&M) is investing $9 million- plus in improvements to the electric transmission system in Central Indiana. I&M is upgrading the existing 34.5 kV transmission line to a more efficient and reliable 69 kV line system in Grant and Madison Counties. The line connects the Deer Creek substation at I&M's Service Center on the south side of Marion to a substation south of Summitville and is being constructed within 15 miles of existing corridor. I&M is working with landowners to acquire additional easements as needed for the upgraded line. The upgrade includes replacing old wooden poles with new steel poles to strengthen the aging electric infrastructure of the area and ensure safe, reliable power for homes and businesses. The project also includes upgrading additional substation equipment south of Marion.
Melita Improvements
FORT WAYNE, INDIANA
Indiana Michigan Power Company (I&M) is investing approximately $50 million in electrical improvements in downtown Fort Wayne. Planned improvements ensure the continued reliability of I&M's service to the area's transmission and distribution systems by distributing electricity more effectively on the grid. Upgrading and redesigning the lines around the substation will enhance stability during peak conditions and provide more capacity essential to Fort Wayne's economic development.
Project details include:
Construct a new Melita Substation
Retire the aging Webster Substation
Construct an approximately 2-mile 69-kilovolt transmission line
Improve approximately 2 miles of existing transmission line
Rebuild approximately 1 mile of transmission line
The Melita Reliability Enhancement Project is essential to strengthen the network and reduce power quality fluctuations.
Detroit Metro Access
ANN ARBOR, MICHIGAN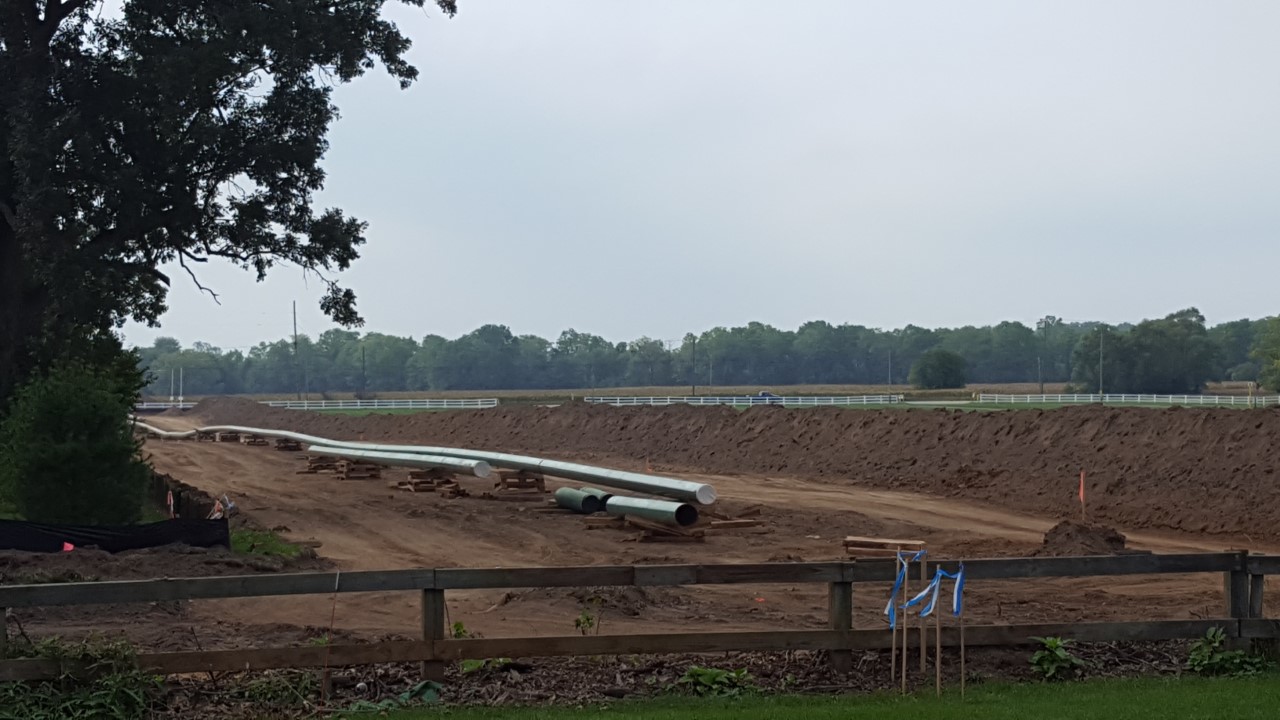 Wolverine plans to construct and operate approximately 35 miles of 16-inch diameter pipeline from its terminal in Washtenaw County's Freedom Township to Romulus. The route of the new pipeline will generally parallel an existing Wolverine line that is leased to other pipeline companies. At Romulus, the new pipeline will connect to an existing Wolverine line that continues to Woodhaven in Southwestern Metropolitan Detroit.
The Detroit Metro Access pipeline will provide benefits to the state of Michigan that include:
Generating 250 to 300 construction jobs.
Creating four to six new permanent jobs at Wolverine.
Safely transporting up to 90,000 barrels per day of gasoline and diesel fuel products from the Chicago area to Woodhaven, Michigan. In comparison, transporting the same volume by truck would require 425 round trips per day.
Providing an estimated $100,000 in local tax revenues and approximately $1.2 million in income taxes annually for the State of Michigan.
Spending approximately $4 million locally for fuel, materials, lodging and food during the planning and construction of the pipeline.
Minimizing impacts on landowners, communities and environment by placing new pipeline facilities in common locations with other facilities owned or operated by Wolverine The shared location will also increase efficiency and reduce costs for ongoing integrity, assessments and maintenance.
Powering Up West
FORT WAYNE, INDIANA
Powering Up West: Roanoke to Robison Park (Greater Fort Wayne Reliability) improvements are centered on the existing Sorenson Substation, located approximately 11 miles southwest of Fort Wayne and about 1.5 miles northeast of Roanoke. Improvements extend both north of the substation along an existing transmission line corridor to the Robison Park Substation, and south. Project details include expanding the existing Sorenson substation, rebuilding the existing 138 kV transmission line that connects I&M's Sorenson and Robison Park substations as a 138/345 kV transmission line, and constructing two new 765 kV lines between the Sorenson substation and an existing 765 kV line located 7 miles to the south.
Powering Up Central
FORT WAYNE, INDIANA
Powering Up Central improvements are centered on the City of Fort Wayne. Project details include replacing an existing double-circuit 34.5 kV transmission line between Spy Run and Robison Park substations with a new double-circuit 138 kV transmission line. The line is being constructed in approximately 6.4 miles of existing right-of-way but may require updating or supplementing easements. Improvements will update the existing transmission system that has been in place since the 1940s and must be updated in order to meet the region's growing demands for electricity.
Powering Up North
FORT WAYNE, INDIANA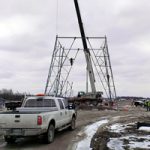 Powering Up North: Robison Park to Auburn improvements address potential reliability concerns, rehabilitate an aging system and provide reliable power to customers in DeKalb, Noble and Allen counties. Major components of the $80 million investment include: rebuilding a 138 kV transmission line from Robison Park to Auburn, constructing a new Butler Center and Dunton Lake substation, installing 7 miles of new 69 kV line, retiring the Cedar and Garrett substations, and upgrading the existing Auburn substation.
Powering Up South
FORT WAYNE, INDIANA
Powering Up South: Southern Fort Wayne – Decatur Area is an $80 million investment focusing on improvements in Allen and Adams counties between New Haven, east of Fort Wayne, and Decatur. Providing additional capacity and simplifying the overall system locally is vital not only to current customers, but also to support the development of the region's economy. Upgrading the aging electric backbone of the area is essential in ensuring safe, reliable power is delivered for homes and businesses.
Project details include upgrading approximately 17 miles of an existing 34.5 kV transmission line with old structures to a more efficient and reliable 69 kV transmission line with new structures. About 3-miles of new 69 kV transmission line will also be constructed along County Road 1100 N, tapping into structures south of Hoagland and connecting structures in Decatur. Equipment upgrades will also be completed at the Lincoln and Tillman substations. Two new substations will be constructed – Yost Bridge and Muldoon Mill – while the Poe substation will be retired.